Choosing the Right Niche for Your YouTube Channel in 2021
Views: 336
Read Time:
7 Minute, 45 Second
YouTube is the go-to entertainment destination for millions of users worldwide. Be it lifestyle or gaming, YouTube has it all. Naturally, many people would also want to start their own channels, gain a substantial subscriber base, and gradually make a living out of it.
Once you nail the most important step of catching the interest of a prospective subscriber and get them invested in your channel, they will feel more inclined to watch your future videos. This is the beauty of YouTube, every channel – new or old- gets a fair chance at exposure to a large audience. If your content can make the cut, you could very easily go on to make this your full-time career.
However, due to its humongous viewership and demand, the amount of competition has also skyrocketed. As a result, many new users feel unsure about the niche they've chosen for their YouTube channel. Needless to say, it is fair to be unsure, the competition is tough and you need to do stand out. Here's a little guide to choosing a niche that you can make your own, and we've also listed some of the most popular YouTube niche ideas you can choose from.
Why Your Channel Needs a Niche?
The most basic function of a niche is that it decides the kind of content your YouTube channel will put out. This basic function is also the most important as it not only decides your content type, but also your target audience. When you choose a particular niche of interest, you will attract an audience that is interested in that specific area.
A channel should therefore strive to stick to that niche for most of their videos because that it what their YouTube subscribers are there for. Once you start enjoying creating videos for your niche, worrying about YouTube views and real YouTube subscribers will become secondary. Instead, your growth will come naturally as a result of your passion for the channel content.
Your niche also does the job of setting you apart from rest of the competition. Before you start your new channel, it is always imperative that you decide on a specific niche.
How to Choose a Niche?
By now you know how important it is to choose a niche and what a major role it plays in benefiting your channel. Let's look at some ways that can help you decide which niche is the one for you.
When starting a channel, many people have a rough idea on the type of videos they want to make. The content they are interested in becomes their niche.
Decide the Purpose of Your Channel
If you're like most other YouTubers, chances are that you want to live a life making videos and making money out of it. Youtube has become a major income stream for many channels on the platform and it is only fair you'd want to do the same.
However, there are also many people who make and upload videos purely for fun. Sometimes, even the most carefree content creators who put out the most random videos amass a substantial subscription because it has a charm of its own. People are also attracted to such content because its a welcome change to the monotony of competing channels.
What this means is – you should first know whether you're serious about your growth and content quality or if you're just making these videos to pass the time.
Are you Genuinely Interested in What You're Creating?
Making videos on a topic you think would sell well, but is not of much personal interest to you, might sound great for the first few months. But if you plan to stay relevant for the long run, it might prove to be counterproductive.
Your passion for a topic plays the most important role in deciding how your audience will receive your videos. When you're genuinely interested in your niche, it reflects in your content and attracts viewers. If your niche is a topic of interest to you, it will be exponentially easier for you to put out content.
Most people choose YouTube because they don't want a boring office job. If you choose a niche that holds no special appeal for you, a few videos down the line- YouTube will just become another job. You don't want that happening and having a niche you're passionate about will diminish the chances of you getting bored with your content.
So, opt for a niche you like and churning out weekly videos will be the opposite of a chore.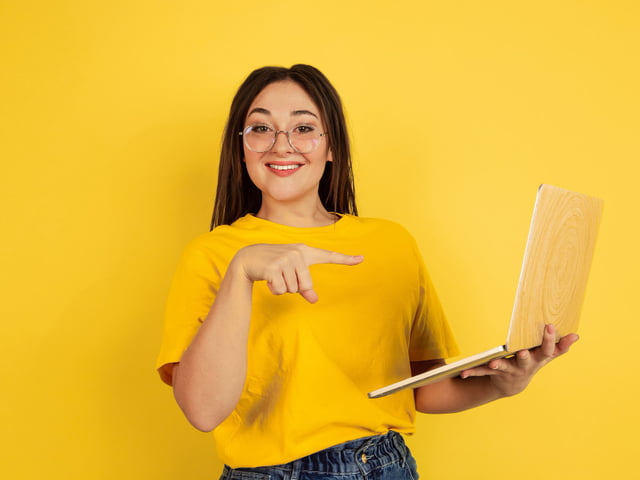 Do You Know Enough About the Niche?
Passion is important, but so is knowledge. Even though you're passionate about a subject, having knowledge equivalent to the average viewer could become a problem. People watch YouTube videos for the value they provide. If your videos don't tell them more than they already know, they're more likely to feel that watching your content is a waste of time.
However, on a positive note- amassing greater knowledge on a subject of interest is relatively easy. So even if you don't know much about your niche, if you have enough motivation- you can get yourself acquainted with it on a deeper level.
Always remember to keep yourself updated about your niche and sharpen your knowledge at every possible chance.
Consider Your Audience
Having an substantial audience for your content is just as instrumental to growth as your content quality. For this, every YouTube channel should try to be mindful of what their audience is looking for. If you can deliver what they demand, there is no doubt that your channel growth will be organic.
If you're creating content that no one is searching for, then most of it stands at the risk of going unnoticed. To tackle this problem, Google AdWords Keyword Planner and Google Trends will come in handy. The former will tell you about the most searched for keywords on the search engine and the latter gives an idea on the trending topics.
See all the popular keywords and topics that are in trend and are also related to your niche. After identifying such topics, try to incorporate these into your videos, titles and descriptions. By doing this, you'll give your audience what they ask for and simultaneously gain considerable exposure.
Learn From Your Competitors
Whether you choose a broad niche or a narrow one, you will always have competitors striving for views. If your niche has high demand from the audience, you will also have many competitors. Having many competitors does not necessarily mean struggle. Take this as an opportunity to look into the content your competitors are delivering.
This will also give you a fair idea into what videos are better liked by your target audience.
Look into other YouTuber's content, their viewership and channel subscription. Don't hesitate from delving deeper and looking at every video's likes, dislikes and comments. See which videos garner more likes and views, and what their viewers say in the comments.
Having a clear view on your target audience's tastes will surely help you kick-off your YouTube career. You'll know how to keep your audience invested in your content and you can even try to add more value to other videos available on the platform. YouTube audience always likes a fresh perspective and all you have to do is think of new ways/ ideas for presenting even an old topic.
Most Popular YouTube Niches
Like every other social platform, YouTube also has specific niches that have a higher demand. Though the audience for these niches is large, the competition is also cutthroat. You can choose any of these YouTube niches if you have ample interest:
FOOD
Food content is one of the biggest niches on all of social media and not just YouTube. If you have a taste for good food or if you can come up with new recipes, making food videos could become your niche. Food content is not only limited to recipe creation, you can also try food blogging.
GAMING and TECH
From game moment compilations to livestreams and reviews, gaming content has great demand these days. Tech content YouTubers usually review new products in the market, be it a new phone launch or a gaming PC.
DIY and EVERYDAY HACKS
Videos that teach DIY tutorials and other hacks always catch the interest of a large chunk of YouTube audience.
FASHION and MAKEUP
The popularity of many YouTube makeup gurus who started small and became mainstream icons is testamentary to the success potential of this niche.
FITNESS and HEALTHY LIVING
This niche is dominated by people who are truly passionate about fitness, nutrition and sports. If you think your tips can help people gain their fitness goals, this niche might be ideal for you.
There is no shortage to the number of niches on YouTube. You could also try vlogging if you think you have the potential of keeping your audience engaged in your ideal life. In the end, it all boils down to your specific interests and how efficiently you attract the audience. You can only do this when you choose a niche that works for you.