A third of the global population is on coronavirus lockdown — here's our constantly updated list of countries and restrictions
Views: 23226
Read Time:
17 Minute, 10 Second
Countries around the world are implementing measures to slow the spread of the coronavirus, from national quarantines to school closures.
As of Wednesday, more than a third of the planet's population is under some form of restrictions.
The World Health Organization, which has officially declared the outbreak a pandemic, has called on "all countries to continue efforts that have been effective in limiting the number of cases and slowing the spread of the virus."
While "lockdown" isn't a technical term used by public-health officials, it can refer to anything from mandatory geographic quarantines to non-mandatory recommendations to stay at home, closures of certain types of businesses, or bans on events and gatherings, Lindsay Wiley, a health law professor at the Washington College of Law, told Vox.
Here are the countries and territories that have implemented mandatory mass quarantines and border closures so far.
South Africa went into a 21-day lockdown on Thursday.
Only essential businesses will remain open, and soldiers and police will monitor the streets, Al Jazeera reported.
"While this measure will have a considerable impact on people's livelihoods, on the life of our society and on our economy, the human cost of delaying this action would be far, far greater," President Cyril Ramaphosa said, according to Al Jazeera.
New Zealand enacted a mandatory 14-day quarantine for all individuals entering the country. The country went on full lockdown on Wednesday.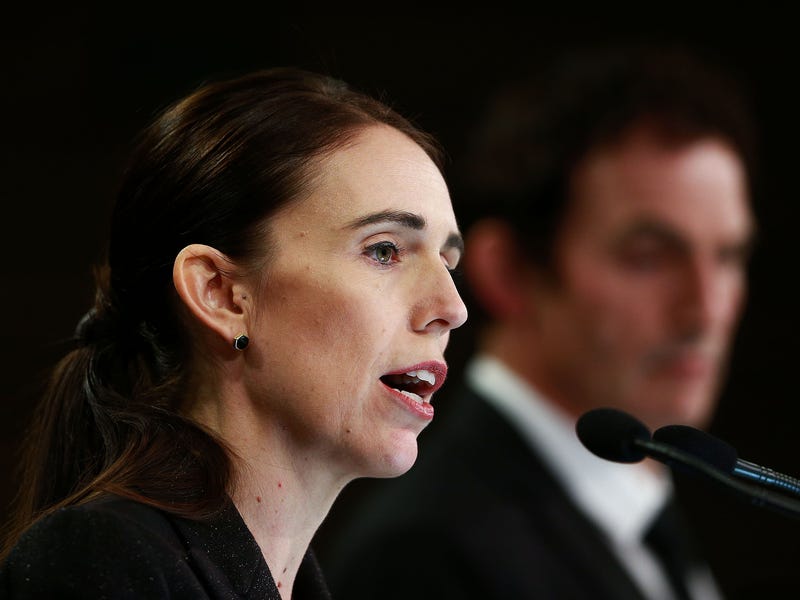 New Zealand went into a month-long national lockdown on Wednesday as the number of cases in the country rose by almost 50%, the Guardian reported.
The lockdown will only be partially eased after a month if case trends slow.
"I say to all New Zealanders: the government will do all it can to protect you. Now I'm asking you to do everything you can to protect all of us. Kiwis — go home," New Zealand Prime Minister Jacinda Ardern said, according to the Guardian.
Saudi Arabia locked down its capital and two holy cities on Wednesday.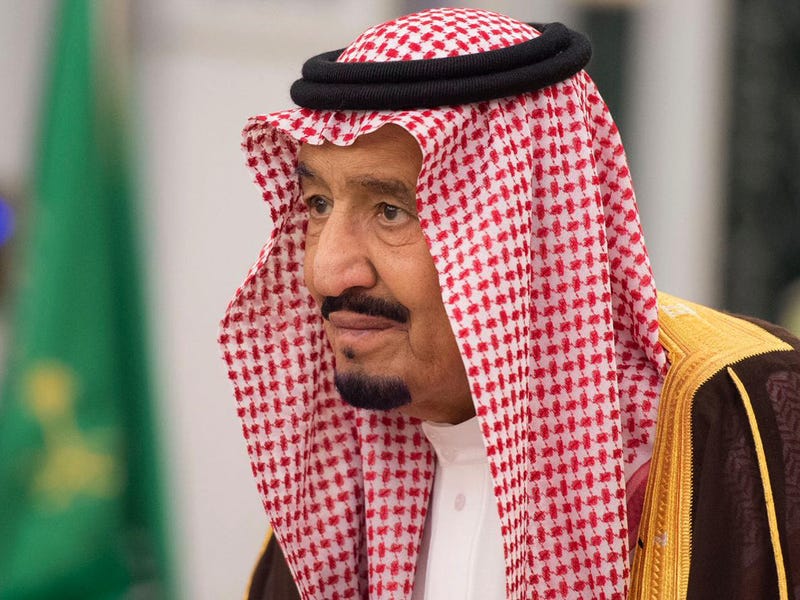 Bloomberg reports that Ridayh, and Islamic holy cities Mecca and Medina, are under lockdown. Residents will not be allowed to enter or exit, and are subject to a curfew that's four hours longer.
Saudi Arabia already suspended international flights and closed mosques, schools, and restaurants; it also imposed a curfew.
Colombia began a nationwide quarantine on Tuesday, with people over the age of 70 told to remain indoors until May.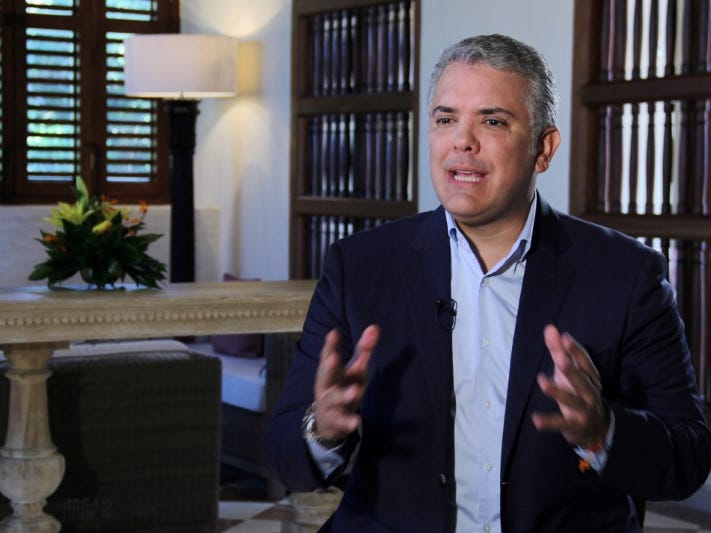 The quarantine is expected to last 19 days, the BBC reported.
One mass breakout attempt in a Colombian prison led to the deaths of 23 inmates, as prisoners held protests over crowding and health concerns.
India went into full coronavirus lockdown for 21 days on Tuesday.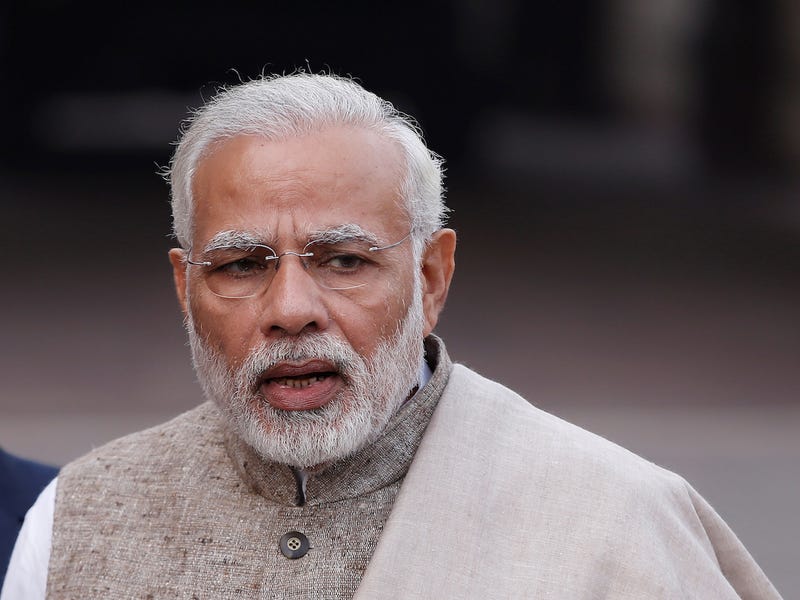 The lockdown will be the largest stay at home order yet, with 1.3 billion told to social distance, CNBC reported.
"To save India and every Indian, there will be a total ban on venturing out of your homes," Indian Prime Minister Narendra Modi said, according to CNBC.
The UK went into full coronavirus lockdown on Monday evening.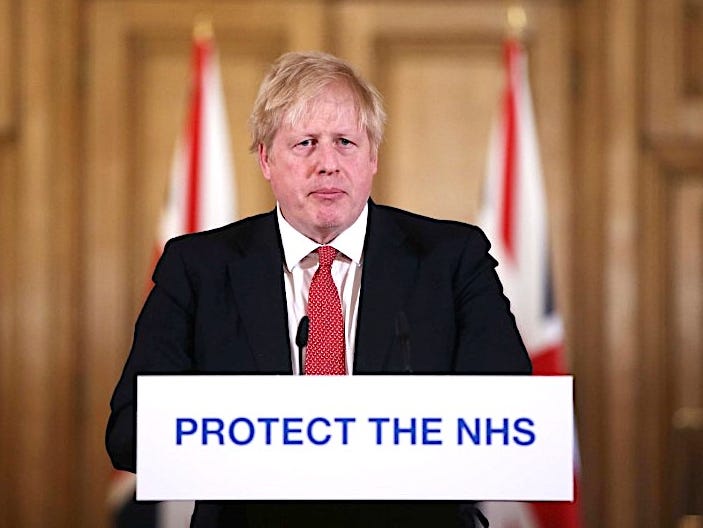 Prime Minister Boris Johnson said that citizens will only be allowed to leave their homes for essential work, exercise, and purchasing food or medicine. Citizens will only be allowed one form of exercise a day.
Gatherings of more than two people — excluding people who live together — will be banned, as will most ceremonies other than funerals.
"From this evening, I must give the British people a very simple instruction — you must stay at home," Johnson said.
Australia closed non-essential businesses on Monday. Further closures were announced on Tuesday and were enacted on Wednesday.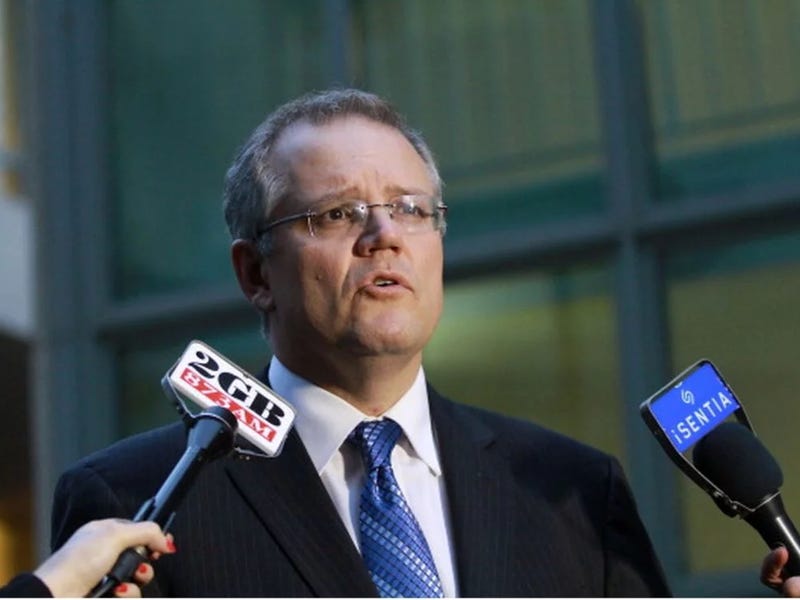 The new restrictions were imposed after a national cabinet meeting, according to the BBC.
Prime Minister Scott Morrison said that he wanted to keep Australian schools open, but parents could keep children at home if they wanted.
"We are not putting in place lockdowns that put people in and confine them to their homes," Morrison said. "That is not a measure that has been contemplated at this point."
On Tuesday, Morrison announced further restrictions on businesses and gatherings, such limiting the size of weddings to five people and funerals to ten, the BBC reported.
The federal government said that it is safe for students to attend school through the rest of the term, but different states and territories are creating their own plans with a mix of distance learning and in-person instruction.
China implemented the largest quarantine in human history to try to contain the coronavirus, locking down at least 16 cities at the end of January.
At its peak, China's quarantine spanned at least 20 provinces and regions, according to The Wall Street Journal.
Wuhan, where the virus first appeared, was locked down on January 23. For almost six weeks, the streets have been virtually deserted as Wuhan residents self-quarantine in their homes.
Soon after imposing restrictions on Wuhan, China locked down 15 other cities, including Huanggang, a city of 7.5 million people, and Suizhou, which is home to almost 11 million.
Earlier in the quarantine, some Wuhan residents faced food shortages, and grocery stores struggled to meet increased demand for home delivery.
According to WHO, China's containment measures prevented many more cases of the disease caused by the novel coronavirus.
"There's no question that China's bold approach to the rapid spread of this new respiratory pathogen has changed the course of what was a rapidly escalating and continues to be a deadly epidemic," Bruce Aylward, a Canadian doctor and epidemiologist who was recently sent to China as part of a delegation to inspect its containment efforts, told The New York Times on February 24.
One study, however, found that the travel restrictions in Wuhan only slowed domestic spread of the virus by three to five days because there were already cases in other cities at the time of the lockdown.
On March 18, China reported no new local cases for the first time since the outbreak began. According to CNN International, China will lift the lockdown on Wuhan on April 8.
Jordan has been under a strict indefinite lockdown since Saturday morning, although the government eased some restrictions on Wednesday. People caught leaving their homes are subject to up to a year in prison.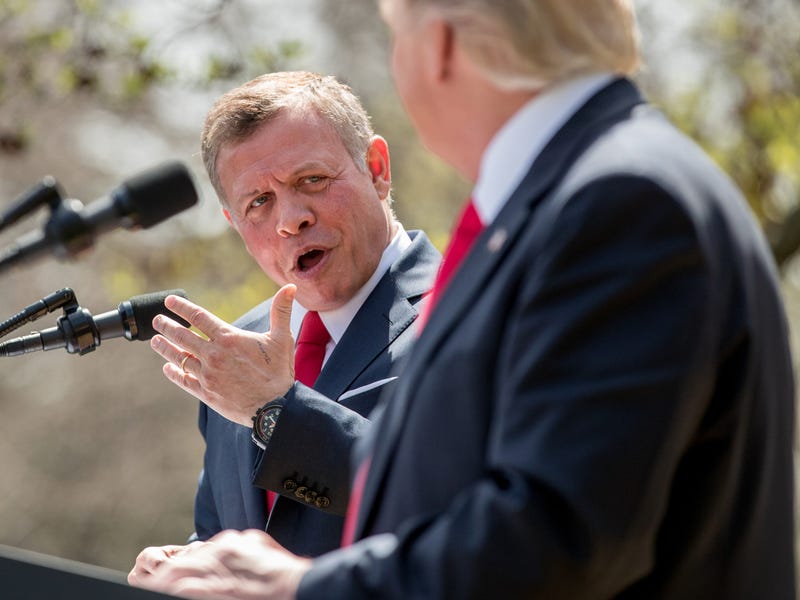 The announcement was made on Friday night and the curfew began at with air-raid sirens at 7 a.m, on Saturday, The Guardian reported.
Residents were not allowed to leave their homes, and the government was piloting a system for getting basics to citizens — like food and pharmaceuticals — according to The Guardian.
However, following four days of total lockdown, the government eased restrictions; citizens are now allowed to leave their homes for essential trips, according to CNN International. Previously, an emergency hotline was reportedly overwhelmed by calls, leaving some citizens without food.
Argentina went into a "preventative and compulsory" lockdown on March 21.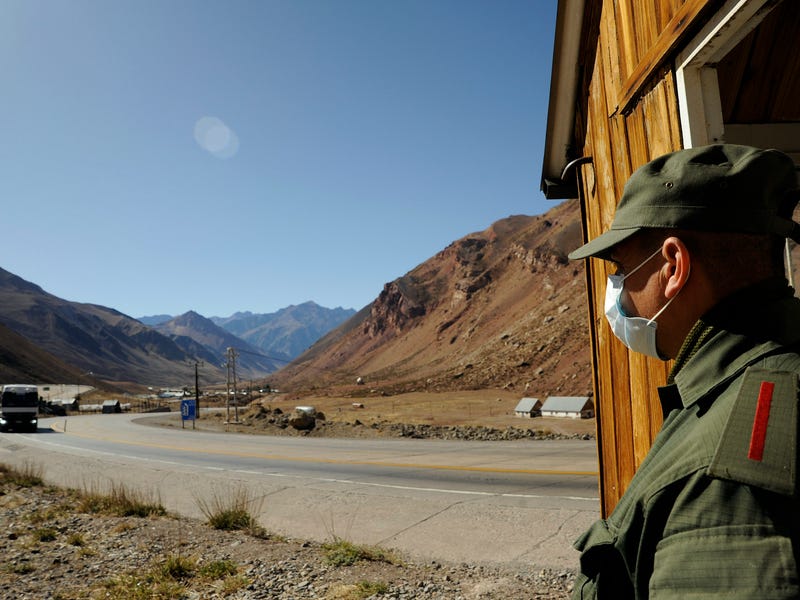 Citizens are only allowed to leave their homes for essential services while police monitor the streets, the Buenos Aires Times reported.
The lockdown will go until March 31.
"We'll be absolutely inflexible in the enforcement," President Alberto Fernández said, according to the Buenos Aires Times. "This is an exceptional measure in an exceptional time, within the framework of what democracy allows."
On March 19, Israel went into partial lockdown — foreigners were already banned from entering the country. On Wednesday night, restrictions tightened further.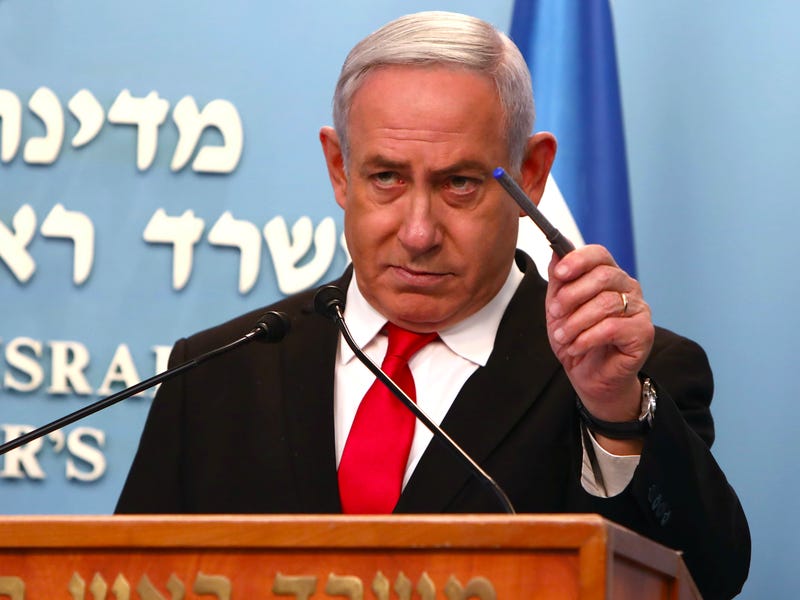 Citizens could still leave to shop for food and medicine, but Prime Minister Benjamin Netanyahu said orders could be tightened and will be regulated by police, according to Reuters.
"Under these orders, you, Israel's citizens, are required to stay at home. It is no longer a request, it is not a recommendation, it is an obligatory directive that will be enforced by enforcement authorities," Netanyahu said, per Reuters.
Starting Wednesday at 5 p.m., Israelis were forbidden from leaving their homes except for a short list of permissible reasons, Haaretz reported, and nonessential businesses were closed. Citizens who want to go out and exercise must do so within 100 meters of their house.
Belgium went on lockdown on March 17. The government asked citizens to stay at home and limit contact to their closest family. On Sunday, the health minister said that the restrictions are likely to last eight more weeks.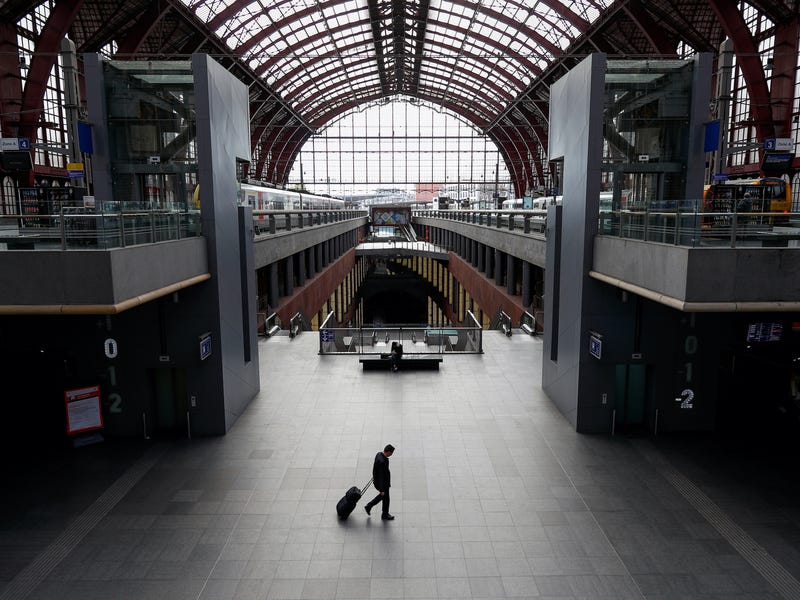 Residents' travel will be limited to "essential" visits to supermarkets, pharmacies, and banks or for cases of emergency, Prime Minister Sophie Wilmes said at a news briefing on March 17. Many stores had already closed as an isolation measure.
Belgium's Brussels Airlines will also suspend flights from Saturday, March 21, through April 19, according to Reuters.
On Sunday, Belgian health minister Maggie De Block said the lockdown is likely to continue for at least eight more weeks, according to Reuters.
On March 16, the European Union banned non-essential travel into the region for at least 30 days.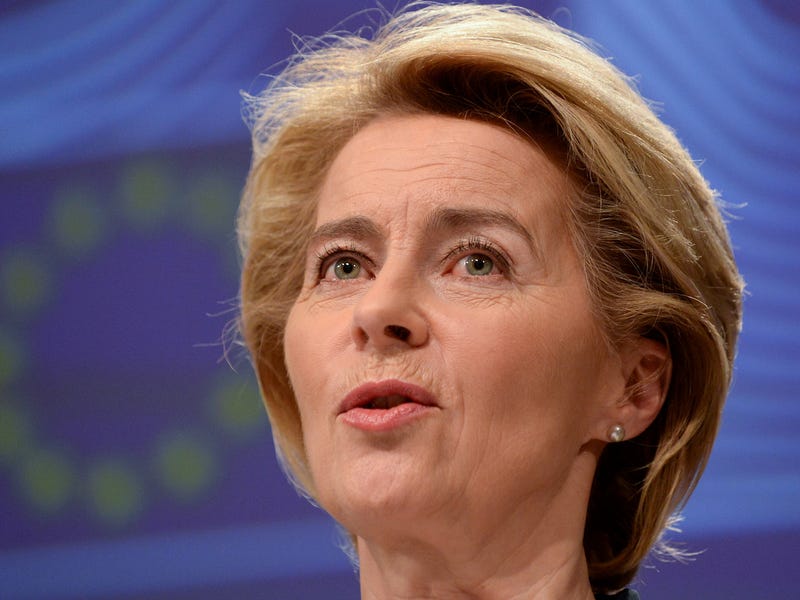 "The less travel, the more we can contain the virus," European Commission President Ursula Von der Leyen said. "We think non-essential travel should be reduced right now in order to not spread the virus further. Be it in the European Union or by leaving the European Union."
The ban will not include the United Kingdom, which left the EU.
"Europe has now become the epicenter of the pandemic," WHO director-general Tedros Adhanom Ghebreyesus said on March 13.
Germany announced a shut down of shops, churches, sports facilities, bars, and clubs in 16 states.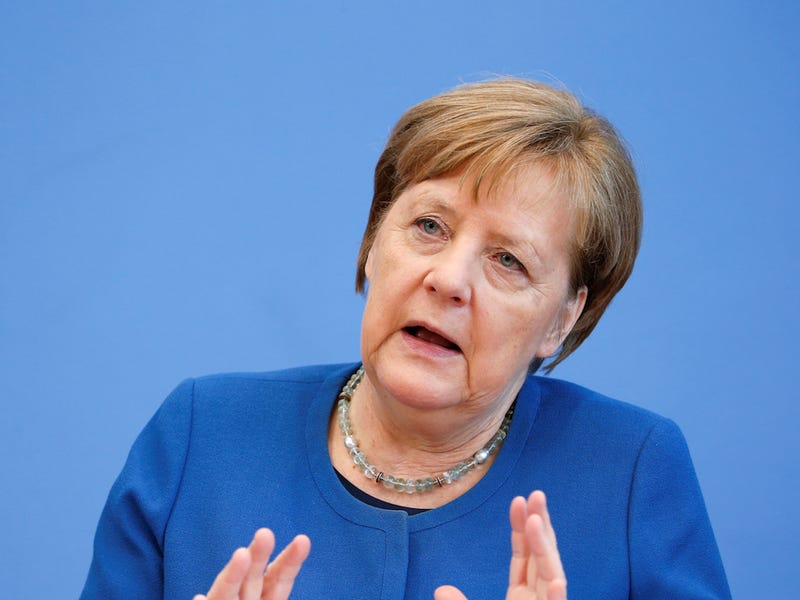 Chancellor Angela Merkel said that the measures were "drastic" and never-before-seen in Germany's postwar history.
"But we have to do this right now to reduce the number of contacts and with it the number of . . . serious illnesses, and so prevent our health system coming under excessive strain," she told reporters, according to The Financial Times.
On March 20, Bavaria became Germany's first federal state to go into full lockdown, Politico reported.
The Malaysian government announced on March 16 that all business operations will be closed except essentials like markets, utilities, broadcasting, banking, and healthcare. On Wednesday, the lockdown was extended by two weeks.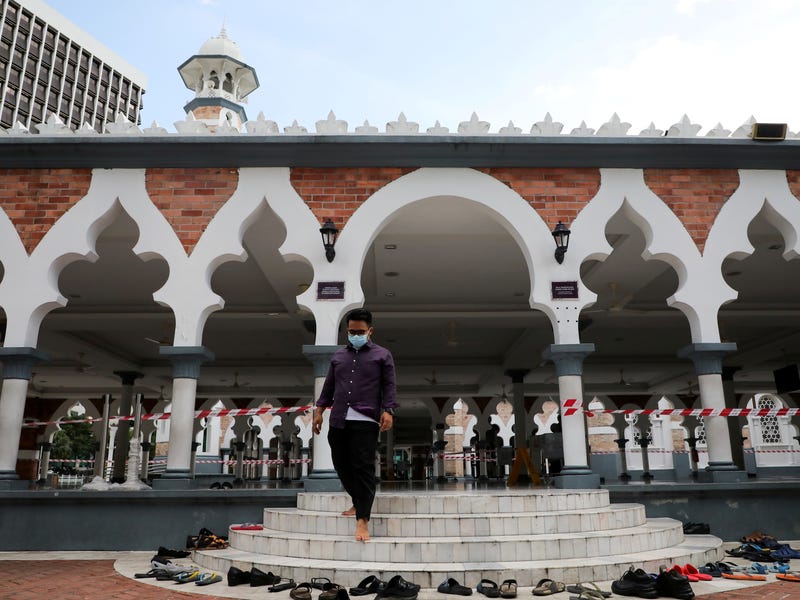 Malaysia has barred travel in and out of the country and shut down non-essential businesses.
The country had already canceled large gatherings and events through April.
"We cannot wait any longer until the situation becomes more acute," Prime Minister Muhyiddin Yassin said in an address, according to Bloomberg.
The lockdown was set to end on March 31, but on Wednesday the prime minister extended it to April 14, according to the Bangkok Post.
The Czech Republic closed most shops and restaurants for 10 days and banned foreign travel starting March 16.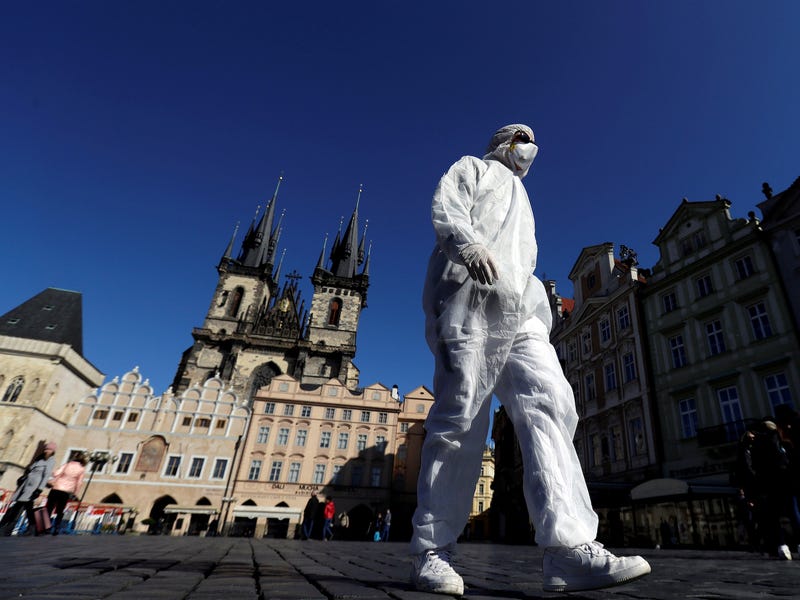 Grocery stores, pharmacies, banks, post offices, gas stations, and takeaway restaurants were allowed to remain open under the new order, according to Reuters.
The country has closed schools and banned many public events.
"We need people to go to work but stay home afterwards," Prime Minister Andrej Babis said in a press conference. "Those [countries] who have managed to do something about the situation say… limit interaction among people."
France closed nonessential businesses. On March 16 it implemented a full lockdown, banning public gatherings and walks outside.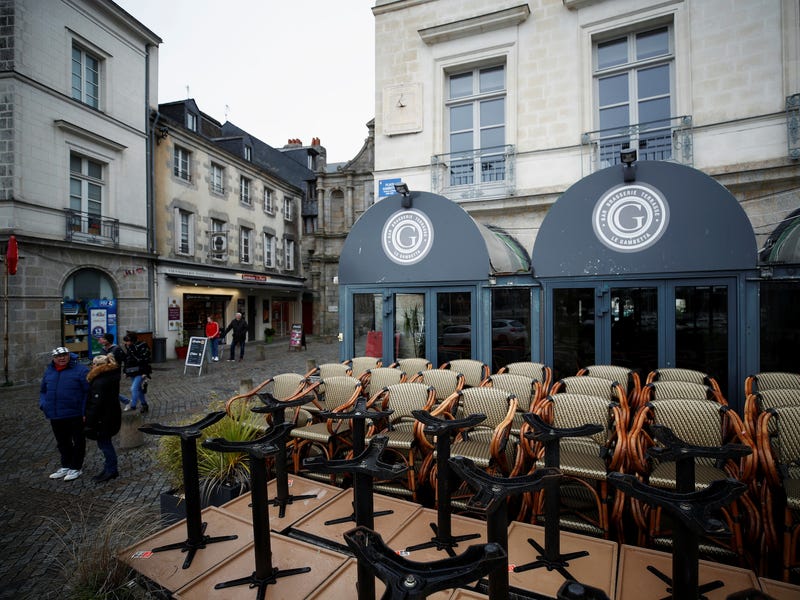 French President Emmanuel Macron said that the 15-day lockdown will prohibit any public gatherings and walks outdoors. He told French residents to take public transit only if absolutely necessary and to buy only essential groceries.
Macron added that people who violate the lockdown will be punished.
"We have seen too many people in cafes and restaurants. In usual times, this would make me happy. Because this is the France we all love. But for a few weeks, this is not what we should be doing," Prime Minister Édouard Philippe said in his announcement, according to CNN.
Politicio reports that the lockdown could extend past the original 15 days, with France's Council of Scientists recommending a six-week lockdown.
Morocco suspended international flights on March 15 and has closed mosques, schools, and restaurants.
After days of announcing new flight restrictions for certain countries, Morocco placed an all-out suspension on international flights to and from its airports. As the country closed its borders, The Washington Post reports that thousands of international travelers have been stranded.
The government has also arrested at least a dozen people for spreading false coronavirus news, according to US News & World Report.
On March 15, Kenya closed schools and blocked non-residents from entering the country, and has closed pubs and restaurants.
"I want to assure you that my administration is at the forefront of managing this pandemic," President Uhuru Kenyatta said, according to Al Jazeera.
Al Jazeera also reported that Kenyans are being asked to maintain social distancing as the country edges towards a lockdown.
Spain became the second European country to impose a nationwide quarantine on March 14. On Thursday, the lockdown was extended to at least April 12.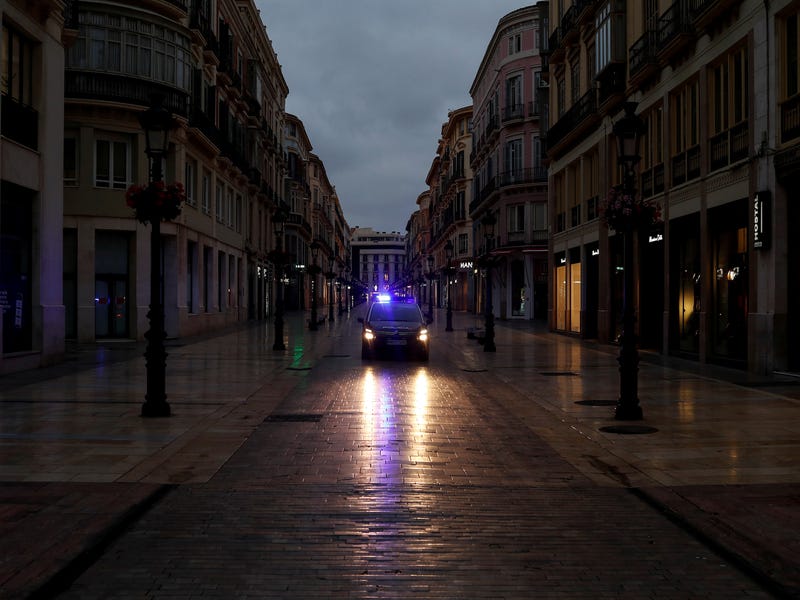 The Spanish government ordered its 47 million residents to stay in their homes for at least 15 days, though that period could be extended, according to The Washington Post. The order allows people to leave their homes for work, the bank, medical appointments, and to buy essentials.
Bars, restaurants, and hotels are closed across the nation.
"We have only one objective, which is to defeat the coronavirus," Spanish Prime Minister Pedro Sánchez said in a national address. "We are all on the same team."
On Thursday, the lockdown was extended to last until at least April 12, Reuters reported. Cases in Spain have increased tenfold since the state of emergency was first declared on March 14.
The country has had more than 4,000 deaths and 56,00 cases.
Poland announced it would shutter businesses and prohibit international travel from March 13.
Polish Prime Minister Mateusz Morawiecki announced on March 13 that the country was "banning foreigners from entering the country as well as shutting all restaurants, bars, and casinos," the Daily Mail reported.
'The state will not abandon (its citizens)," Morawiecki said, according to The Mail. "However, in the current situation, we cannot allow ourselves to keep borders open to foreigners."
People from abroad entering the country will be subject to a mandatory 14-day quarantine.
Health minister Lukasz Szumowski said that all limitations being imposed would continue until April 11, according to The Independent.
Kuwait went into a two-week nation-wide lockdown on March 13.
The country banned all commercial flights, and prohibited citizens from going to restaurants and gyms, the New York Times reported.
It's unclear when flights will resume. The country has imposed a partial curfew from 5 p.m. to 4 a.m., according to Bloomberg.
Ireland has also put in restrictions, but its measures are less extreme than in many other countries as it puts an emphasis on testing.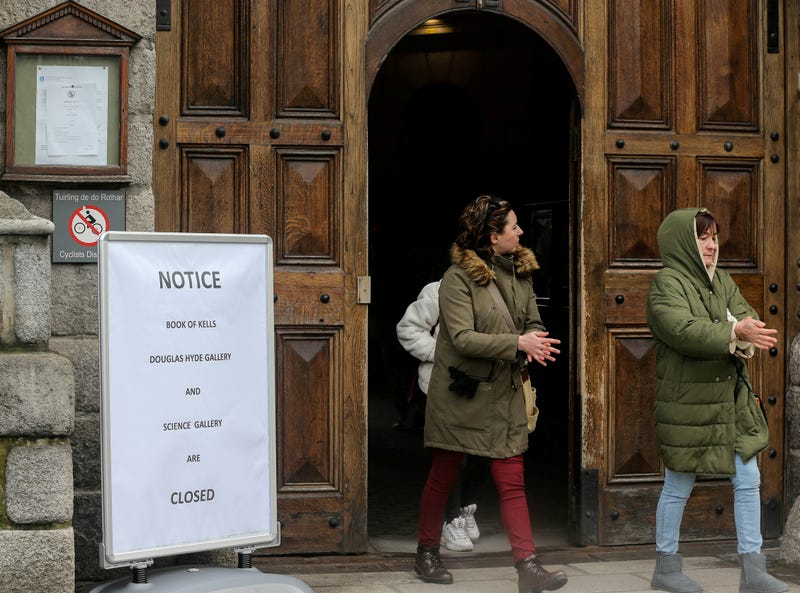 On March 24, Ireland announced that it was closing non-essential shops, said restaurants and cafes could only do takeaway, and said all sport was cancelled.
The list of essential shops is larger than in many other countries.
People are still allowed outside, but in groups no larger than four.
Ireland had already closed all schools, colleges, childcare facilities, and cultural institutions on March 12, and later closed the country's pubs.
The country has put an emphasis on testing the population, tracing those infected, and asking people to stay indoors rather than implementing the total lockdown many other countries have introduced.
"We have not witnessed a pandemic of this nature in living memory," Prime Minister Leo Varadkar said earlier in March, according to the Irish Times. "This is uncharted territory."
Norway went into a two-week lockdown on March 12, and on Tuesday the government decided to extend the lockdown through Easter.
Prime minister Erna Solberg extended measures through Easter, the Local Norway reports. Schools are closed except for children of citizens in essential roles, like healthcare and transportation. Buffet restaurants remain closed, although regular restaurants can seat patrons at least one meter apart.
Anyone coming into Norway must go into quarantine, and healthcare workers assisting patients are not allowed to travel out of the country.
Norway had already closed ports and airports.
El Salvador's president announced an Alerta Naranja — an orange alert — on March 11.
The orange alert measures include a national quarantine on the country's 6.4 million citizens. Schools are closed for three weeks, and Salvadorans returning home from abroad must undergo a 30-day quarantine.
The move also bars foreigners from entering the country and bans gatherings of more than 500 people, according to The Washington Post.
At the time of the orange alert, El Salvador had no confirmed cases of the coronavirus.
"I know this will be criticized, but let's put ourselves in Italy's shoes. Italy wishes they could've done this before," El Salvador President Nayib Bukele said in a national address on March 11, according to the Post. "Our health system is not at Italy's level. It's not at South Korea's level."
Denmark enacted a lockdown on March 11, which it has now extended to April 13.
Originally, the lockdown was meant to end after two weeks, the New York Times reported.
It restricts assembly of over 10 people, and closed schools, restaurants, libraries, and other businesses.
In Italy, a nationwide lockdown went into effect on March 10 that restricts virtually all aspects of life for its 60 million citizens, including retail, leisure, worship, imprisonment, and travel.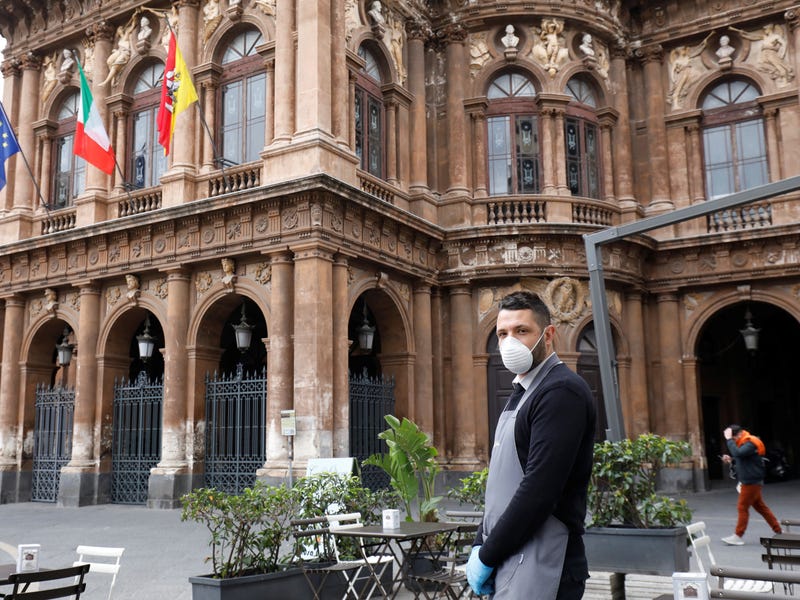 At least 74,386 people have been infected and 7,503 have died there as of Thursday.
Italian Prime Minister Giuseppe Conte described the quarantine policy as "I stay home," according to the BBC.
Large sporting events, schools and universities, museums, cultural centers, swimming pools, and spas have been shut down throughout the country. While public transportation and airports are still operating, only essential travel is allowed, and those who want to travel for valid work or family-related reasons need police permission. All stores except for grocery stores and pharmacies are closed.
Mortgage payments have also been suspended, family members of prisoners are no longer allowed to visit, and healthcare workers were told to cancel vacations.
Many countries have also closed borders to prevent international travelers from spreading the virus.
These countries include: