YouTube Statistics You Should Know for Your Business
Views: 128
Read Time:
7 Minute, 43 Second
The first-ever video was uploaded to YouTube by one of its founders on 23rd April 2005, and in 2006, Google bought YouTube for a sum of US $1.65 billion. Since then, YouTube has grown exponentially, with billions of people all over the world searching for videos to watch on YouTube and engaging with a variety of content on the platform. The easy accessibility of the platform has made it popular among both users as well as content creators, with more brands investing in their YouTube marketing strategy to promote business growth by gaining more YouTube subscribers.
If you are looking to grow your number of real YouTube subscribers and get more YouTube views, it's imperative to have a detailed plan in place. Creating a channel on YouTube may be easy, but growing your channel requires work and dedication. The platform has gotten increasingly competitive over the years, so it helps to have some context while you plan for your YouTube marketing strategy to achieve optimum growth.
Here are some YouTube statistics you should know that can guide you in developing your YouTube marketing strategy so that you are sure to have the edge over your competition:
YouTube user statistics
Number of users on YouTube
YouTube boasts of two billion monthly logged-in users worldwide, second only to Facebook's logged-in monthly users worldwide. That gives you a massive opportunity to tap into a market of users through your marketing efforts.
Demographic details of YouTube users
73% of US adults use YouTube, which is more than Facebook (69%) and Instagram (37%); the US traffic accounting for 15% of the YouTube site traffic, followed by India (8.1%), and Japan (4.6%). In its 2nd biggest market, India, 93% of video watchers watch videos on YouTube.
In the US alone, 81% of 15 to 25-year-olds watch videos on YouTube, with mobile use reaching more 18 to 34-year olds than a TV network. YouTube content is available in over 80 languages in 91 countries, with only 33% of popular YouTube videos being in English.
Knowing these facts can help you to develop a YouTube marketing strategy to ensure you're reaching out to your target audience the right away. Depending on who your target audience is, you can decide on whether or not investing in YouTube marketing efforts are worth it for you to be able to reach out to the audience you want to.
Transcribing and translating your videos, titles, and descriptions, as well as going the extra mile to respond to comments in the preferred language of the viewer, can help you to reach out to a wider audience, thereby gaining more YouTube subscribers and YouTube views.
YouTube usage statistics
Videos uploaded on YouTube
Every minute, 500 hours of video get uploaded to YouTube, with visitors spending approximately 11 minutes, 24 seconds on YouTube per day. That translates to 30,000 hours of video uploaded to YouTube each hour and 720,000 hours of YouTube videos uploaded daily.
Video recommendations on YouTube
According to YouTube's Chief Product Officer, Neal Mohan, 70% of videos people watch on YouTube are based on what is recommended by the YouTube algorithm. On average, 6.5 page views are generated with each YouTube visit, and 79% of YouTube views come from 10% of the most popular videos on YouTube.
Mobile and TV screen usage
With the use of mobile phones growing every single day, it's not surprising that 70% of YouTube views come from mobile viewing. YouTube also accounts for 37% of all mobile internet traffic, which is much more than that of Facebook (8.4%), or Snapchat (8.3%). There has also been an increase of 39% in the number of YouTube views coming from connected TV screens. More people today are benefiting from watching YouTube videos in their living rooms by making use of smart TVs, game consoles, Roku, and Apple TV.
These usage statistics are important for you to gain more real YouTube subscribers and experience business growth. With the intense competition existing with hours of content being uploaded to YouTube every minute of every day, you need to find a way to stand out if you want to grow your brand through your YouTube marketing efforts.
The figures also emphasize the importance of optimizing your videos for YouTube so that the YouTube algorithm includes them in recommended videos. Easing the user experience through content optimized for mobile phones is another key factor you need to make sure of in your YouTube marketing efforts. The figures highlight the fact that users want to see short-form videos, which they can easily watch from anywhere at any time. Making use of analytic to evaluate your mobile YouTube views and engagement rates will provide you with valuable insights that you can use to plan your YouTube marketing efforts.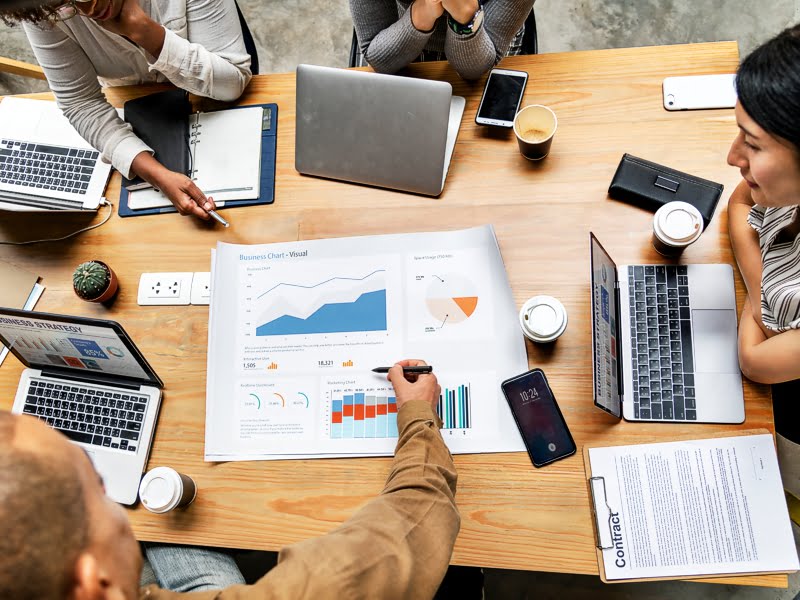 YouTube business statistics
Some business statistics you can benefit from knowing when planning your content marketing on YouTube are as follows:
Relation to viewer interests is three times more important in driving YouTube views when compared to the use of celebrities in videos. The relevance of videos to viewers' personal interests is also 1.6 times more important for generating more YouTube views in comparison to the production value of the video content. Today, 70% more viewers are engaging with creators and channels on YouTube, with 62% of businesses making use of YouTube to market their products/services.
YouTube is also a great platform for people to discover your brand's products/services, with 90% of people reporting that they discover new products/services by watching YouTube videos. Informative videos for "which product to buy" have witnessed more watch time on YouTube over the years, pointing towards viewer interests in videos that can provide them with information that can aid their buying behaviors.
These figures emphasize the increasingly competitive social media landscape in existence. Growing your brand amidst such intense competition requires a lot more than just videos of great quality. You need to tap into the interest of your YouTube subscribers and keep an eye on the type of content people are engaging with the most if you want to be able to get more YouTube views for your videos and witness brand growth. It is also important to develop a YouTube channel that highlights your brand identity and create content that can capture the attention of your YouTube subscribers and engage them in the conversation to help you to see a growth in the number of your real YouTube subscribers.
YouTube advertising statistics
In 2019, the YouTube algorithm was adapted to promote brand safety. Prior to this, your commercials could be run alongside disingenuous/harmful/borderline content, which could hamper your brand image. The latest YouTube algorithm change has witnessed a 70% reduction in YouTube views of harmful/borderline content, meaning that under 1% of US watch time on YouTube is spent on borderline content. You can also benefit from the changes to the YouTube algorithm that promotes brand safety with its elevation of authoritative sources and provision of accurate information to users with a context in an effort to minimize viewing of borderline content on YouTube.
In the United States alone, revenue from advertising is projected to reach 5.5 billion dollars in 2020, representing almost double the advertising revenue that was generated by YouTube in 2016 (2.9 billion US dollars).
With YouTube proving to be the 2nd most preferred video watching platform for TV screens after Netflix, among 18 to 34-year olds, your brand can benefit from running ads on the platform. While YouTube may be the 2nd most preferred video watching platform for TV screens after Netflix, it just happens to be the most preferred platform which has ads for YouTube views on TV screens.
Google-preferred ads, which run on the top 5% of the most popular channels on YouTube, can increase ad recall by 112% while raising the purchase intent of YouTube viewers by 53%. With the benefits that Google-preferred ads offer, they're worth considering if you've got the right YouTube marketing plan in order.
Earnings of US $10,000 per year have grown by 50% on YouTube yearly, while the number of channels with earnings of US $100,000 or more has grown by 40%. After an evaluation of 2.7 million YouTube ads having received 550 billion YouTube views, The Geena Davis Institute on Gender in Media, in partnership with Google, found that 56% of YouTube views for videos uploaded resulted from YouTube users watching gender-balanced or women-led ads, despite men in YouTube ads speaking twice as much as women in ads.
The figures from advertising also provide valuable insights into what you can do as a marketer on YouTube if you want to gain more YouTube subscribers and YouTube views. There are a variety of YouTube ads you can choose from for your YouTube channel that can help you to reach a wider audience on YouTube, as well as allow you to monetize your YouTube channel.
With knowledge of these YouTube statistics, you can make better decisions on what to do to achieve greater business growth and see more ROI from your YouTube marketing efforts.