Sausage and Cheese Lasagna
Views: 451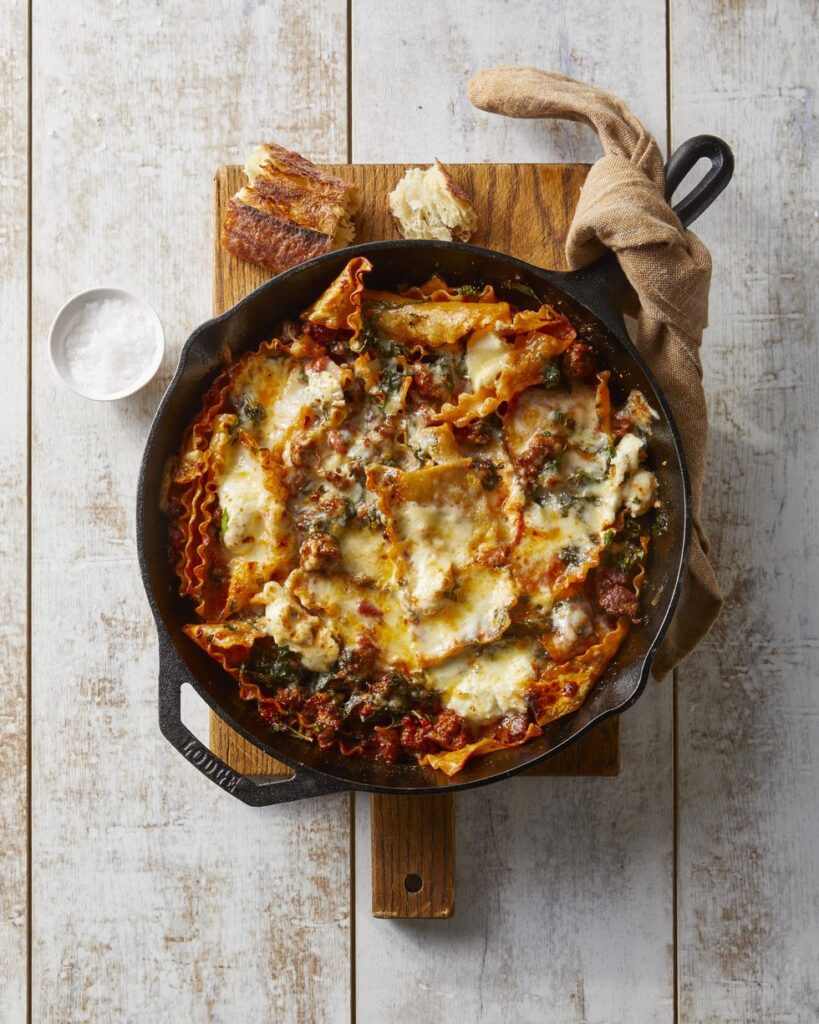 YIELDS:6
TOTAL TIME:0 hours 40 mins
DIRECTIONS
Preheat broiler. Heat oil in a 12-inch cast-iron skillet over medium heat. Add sausage and cook, breaking it up with a spoon, until beginning to brown, 4 to 6 minutes. Add garlic and cook, stirring, until fragrant, 1 minute.
Add chicken stock, marinara, and tomatoes. Nestle pasta pieces in broth mixture, and bring to a boil. Reduce heat and simmer, covered, 4 minutes. Uncover and continue simmering, stirring occasionally, until pasta is tender, 10 to 12 minutes.
Remove from heat and fold in basil. Top with ricotta, mozzarella, and Parmesan. Broil until golden brown, 2 to 3 minutes.
INGREDIENTS
1 tbsp. olive oil. 
sweet Italian sausage, casings removed2 
cloves garlic, chopped2 c. 
chicken stock2 c. 
marinara sauce1 
(14.5-ounce) can diced tomatoes, drained8 oz. 
lasagna noodles, broken into large pieces2/3 c. 
fresh basil, roughly chopped, plus more for garnish1/3 c. 
ricotta4 oz. 
mozzarella, coarsely grated (about 1 cup)2 tbsp. 
grated Parmesan