How to Get Your YouTube Videos to Rank Higher in 2021
Views: 29981
Read Time:
7 Minute, 44 Second
If you want your content to get more views and subscribers on YouTube, then you need to ensure that it ranks higher in their search page results. YouTube subscribers tend to focus more on videos that are available within the first few pages of the search results.
Usually, a viewer will type in keywords that point to the video or kind of videos they want to see. Keywords such as 'funny cat videos' lead them to the most popular videos that those keywords lead towards on the very first page. On the mobile app, this is seen through the first few videos.
The lower down the viewer goes in their targeted keyword search result list, the less likely they are to encounter content that bears a close resemblance to what that viewer is looking for.
Why Would You Want Your Videos to Rank Higher On YouTube?
YouTube has emerged as a way to earn and profit from videos posted on the platform. Content creators can monetize their content on the platform, and many people have gone on to become full-time YouTubers.
Whether you want to ensure that more people watch your YouTube videos, or you're looking for channel growth, a greater YouTube ranking is key to both those goals.
Video content is popular with social media marketing. With millions of users turning to video content to promote their businesses, talents and dreams, the YouTube space is now competitive.
Content creators who want their videos to be viewed need to ensure that their videos are ranked high or recommended by the algorithm. Creators who want to earn through their videos need to meet a certain view and subscriber count before they make a decent amount. Their YouTube rank is a contributing factor towards this success.
To understand how to rank YouTube videos and get real YouTube subscribers, it's essential to understand how the YouTube algorithm works.
The YouTube Algorithm and Ranking
Does the YouTube algorithm have anything to do with ranking and gaining popularity on YouTube? The answer is yes. If you ever log in to your YouTube account, you may notice that various videos are recommended to you. This happens even before you search for any video. Many of these videos aren't content you've liked on the channel or even viewed. So what's happening here?
The YouTube algorithm is designed to recognize what videos a viewer may or may not like. It uses machine learning to isolate trends in viewer behavior. Then, by making use of these trends, the algorithm reflects their interests in the form of recommended views. This also applies to YouTube Shorts as well. The algorithm is well-equipped to promote the discovery feature on YouTube.
But does the algorithm have anything to do with a higher ranking on the platform? Well, if you've noticed, then the videos recommended through the discovery feed tend to be popular videos. One more thing you may notice is that many of the videos are of a similar type.
A person who regularly searches for 'funny cat videos' or 'funny video compilations' may discover new content related to their interests in their discovery feed. Every time a video appears in the recommended videos section, it's likely to attract viewership and traction.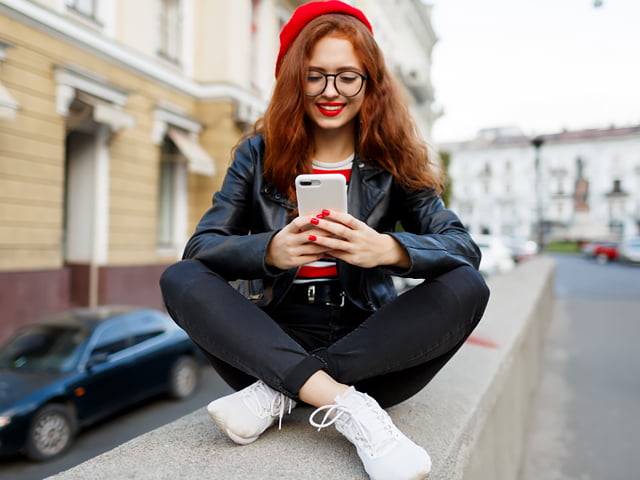 How Can You Make Your YouTube Videos Rank Higher?
To make your videos rank higher on YouTube, there are various things you can do. From optimizing your videos to including backlinks, you'll need to focus on various areas to ensure your videos get seen.
With millions of videos flooding the YouTube platform, here is everything you should know about increasing the YouTube ranking for your videos:
SEO Optimization
Search engine optimization includes isolating specific keywords related to your video content and using them in the metadata of the video. The algorithm can recognize these keywords. And when keywords that are directly related to popular content are used, they tend to get a higher YouTube ranking.
A good way to find popular keywords related to your topics of interest is to use the 'YouTube Search Suggest' option. Here, all you have to do is enter keywords related to your area of interest. The search platform will then present to you various keywords that are both popular and related to your keyword of choice.
This is especially useful for content creators who aren't knowledgeable about keywords in general but want to incorporate SEO into their YouTube videos. Since you're already being shown the keywords that are most often searched in relation to your suggested keyword, you know what people are searching for.
After this, you simply need to pick the keywords that best represent your content. You can use them while knowing that multiple people regularly type in those keywords into the YouTube search box. This means that by incorporating those keywords into your video content, those people can find your videos when they search for those keyword terms as well.
Google Search Results
You shouldn't limit your rankings to the YouTube platform alone. Your YouTube rankings can go up even higher with the help of Google search results. The first page of Google search results usually has a section dedicated to relevant videos. That means that if your video is popular enough and properly SEO optimized, then your video could get featured here as well.
There are certain kinds of YouTube content that tend to be showcased on the first page of Google. These include:
How-to videos
Tutorials
Product reviews
Testimonials
Sports and fitness
Funny videos and compilations
If your YouTube videos fall within any of these niches, then it'll be easier for you to be featured on the first page of YouTube search results. If you make other kinds of content, then don't worry. Ultimately, the quality of your video content will also have a say in how high your content ranks. This is seen through videos from celebrities, musicians, documentaries, movie clips, etc.
Video Title SEO
Your video title is an important place for you to incorporate your chosen keywords. This has a direct effect on your YouTube ranking. It's important to ensure that your SEO keywords are integrated into the content in a natural way.
You don't want your YouTube subscribers to think that you're going out of your way to use SEO. Instead, it needs to look like the video title naturally fits with the keyword. This happens best when the keyword and the video content are naturally linked to each other and on the same topic.
On YouTube, you get up to a hundred characters for your video title. However, on Google search results, this number drops to seventy. In order to ensure that your video title is properly displayed, keywords and all, both on YouTube and Google search, try to stick to seventy words.
Video Description
Your video description is also necessary to boost your YouTube ranking for your videos. You can add up to 250 words in the video description. Out of these, ideally, at least 25 words should be directly SEO optimized. Instead of cramping the words in to make them look like SEO-driven content, insert them to provide a more natural appearance.
Aside from your chosen keywords, there is other important information you can add to the video description as well. These include a small description of your company profile and a call to action regarding what you want your YouTube subscribers to do next. You can also add any resources that are directly related to your video.
If you run a commentary channel, for example, and you use sources to make your videos, you can link your sources in the description area. You can also consider making your video content shareable on social media.
You can do this by adding social media links to your video description. Talking about your videos on your social media profiles and raising awareness across platforms can also help you increase your video ranking. This happens as the Google algorithm views backlinks and shared content as more valuable and shareable.
Video Tags
You'll also get the option to add tags to your YouTube videos. These can directly help you improve your YouTube ranking. To do this, however, try to stay focused on your chosen keyword. Instead of adding keywords relevant to your video overall, add keywords to substantiate a focus keyword. This shows the algorithm that your video is focused on a certain type of content. This type is showcased through your chosen keywords.
One of the benefits of this step is that it allows you to feature on the list of Recommended videos. These are videos that are shown to YouTube subscribers while they are viewing a certain kind of content. A person viewing a cat video will see other cat videos recommended to them.
This is seen by assessing video similarity between two kinds of content. By using tags focused around certain keywords, you can improve the chances of your video appearing in the recommended videos section.
Conclusion
YouTube growth is centered around getting your videos to rank higher. By using these tips and tricks, you can get your YouTube videos to rank higher on the YouTube platform.