Views: 102095
Read Time:
13 Minute, 37 Second
Death Note is one of the best anime series with 37 episodes, which is based on the Manga series. It was written by Tsugumi Ohba and illustrated by Takeshi Obata. This series was directed at Madhouse by Tetsuro Araki and was initially aired every Tuesday at Nippon TV, starting from October 3rd, 2006 up to June 26th, 2007.
When you watch this series, you will realize that it talks about a high school student named Light Yagami who decides to lead the evil world with the assistance of a supernatural notebook known as a Death Note. Also, the Death Notebook makes anyone whose name is written it to die, and it's then passed back to Light By Shinigami Ryuk after he gets bored with Shinigami world.
In the year 2007, a series of this anime was licensed by Viz Media in North America. After the Death Note anime was aired in Japan, the episodes of its series were available officially for the general public to download and watch. The Viz media indicated that this was a major milestone since this was the first time that a Japanese anime was available legally for the domestic audiences to download while it was still aired on Television.
The episodes of this series were then released by Viz media through Direct2Drive on May 10th, 2007. The Viz media was also given the rights to be the home for the video release( both dubbed and subtitled versions).
Later towards the end of the year on October, 21st, 2007, the Death Note episodes were added to Adult swim video and on November 9th, 2008 they began to be aired every week as from 3.30.am.
Further reading: Ultimate list of the best original anime
Death Note
List of episodes:
Episode 1: Rebirth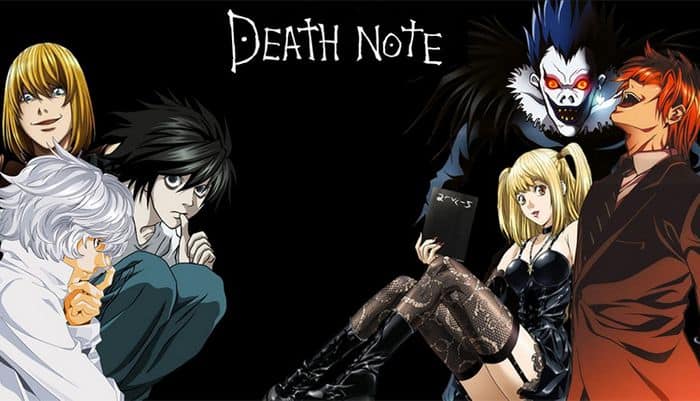 This episode was written by Toshiki Inoue and was directed by Kei Tsunematsu and Tetsurō Araki. The original version was aired on October 3rd, 2006 while the English version was aired on October 21st, 2007.
The episode starts by introducing Light Yagami who is outside within the compound of his highs= school when he discovers a notebook. When he reads through the notebook he gets to know that it claims to have the ability to kill any person whose face and name is known to the owner. In the first incidences, Light dismisses the Death Note, but later he gets into an agreement. This was after he tested the powers of the Death Note and he discovered that the claims were real. Ryuk who was the original owner later approaches Light and tells him that he would now be the one who would be owning this book.
Since Light was given ownership rights by Ryuk he was the only person who was now able to see and interact with him. When you continue to watch this episode you will get to know that when the time of Light death would be due, it will be Ryuk who will write his name on this notebook. Later on, Light decided to use the power of the Death Note in getting rid of evil power so that he becomes a new god for a peaceful world.
Episode 2: Confrontation
This episode was written by Toshiki Inoue and was directed by Kei Tomohiko Itō. The original version was aired on October 10th, 2006 while the English version was aired on October 2nd, 2007.
Interpol decided to intervene to discuss the issues when he saw criminals starting to die from unexplainable heart attacks. After they failed to come up with a well-structured explanation, they turned to the to rank detective in the world known as L.( His true identity has been hidden from the public). L spoke with the representatives of Interpol through electronic voice using a computer and promised them that they were trying to deal with such kind of murder. He also promised that he was planning to confront the killer whom the public referred to as Kira. This idea made Light be displeased since had made great attempts in keeping the Death Note secrete. L then tricked Light as he revealed that Kira lived in the Keno area in Japan through a fake broadcast. Later an enlarged Light swears that it will eliminate L.
Episode 3: Dealings
This episode was written by Toshiki Inoue and was directed by Hiroyuki Tsuchiya. The original version was aired on October 17th, 2006 while the English version was aired on November 4th, 2007.
In this episode, the police decided to discuss with L concerning Kira. After inquiring about the death of these victims, L concluded that Kira might be a student who might have a naïve idea of getting justice. He requested to get data on the events which lead to the death of these victims and then started to suspect that Kira may have access to the information of police. Since the officer who was in charge of the investigation of Kira's case Light's father( Soichiro Yagami), Light was, therefore, able to monitor the movements of the authorities. Ryuk then Light that is being monitored and offered Light an option of trading half of his lifespan which was remaining so that he could get Shinigami's eyes, the way Ryuk did.
Episode 4: Pursuit
This episode was written by Toshiki Inoue and was directed by Naoyasu Hanyū. The original version was aired on October 24th, 2006 while the English version was aired on November 11th, 2007.
The light then tells Ryuk that it's not possible for him as a god to trade half of life so that he can get Shinigami's eyes since he was attempting to create a world where criminals must be punished. Light then started to find out the level of control that he had over the death of criminals. During his experiment, he tried to draw L's face or have the prisoners escape before they could die. If they failed to do so, he could learn that Death Note was not that powerful. The light uses his knowledge in devising a plan so that he could know who was monitoring him. Light has drug deals with Death Note which makes him hijack a vehicle before he dies. When hijacking a bus, Light gets out his tracker which reveals that his name to be Raye Penber, a famous Federal Agent from US who was employed by Watari and L.
Episode 5: Tactics
This episode was written by Toshiki Inoue and was directed by Mitsuhiro Yoneda. The original version was aired on October 31st, 2006 while the English version was aired on November 18th, 2007.
Light decided to wait about 1 week before he could kill Raye Penber. In this case, he decided to follow Raye as be broads a train and forced him to write down all the full names of his colleague agents on Death Note. Due to the death of the 12 FBI agents who died almost the same time, the police are afraid of carrying out the investigation. This makes the president of America withdraw the remaining FBI agents from this case. On the other hand, the fiancé of Penber who was a former agent of the FBI decided to look for Kira so that she could revenge.
Episode 6: Unraveling
This episode was written by Yasuko Kobayashi and was directed by Oyunamu. The original version was aired on November 7th, 2006 while the English version was aired on November 25th, 2007.
In his effort of trying to mend his broken relationship with the police of Japan, L decided to have a secret meeting with the detectives who wished to continue working on the case. L requested them to use fake identities due to security reasons and they called him Ryuzaki. He said the Kira may be making attempts of following the murder cases of the FBI. On the other hand, Light meets a woman known as Maki( Penber fiancée), who has known that Kira can kill through other means apart from the heart attack. Light gets scared as he comes in contact who an individual who he thinks can make him caught and comes up with a plan of eliminating her.
Episode 7: Overcast
This episode was written by Shōji Yonemura and was directed by Tomohiko Itō. The original version was aired on November 14th, 2006 while the English version was aired on December 2nd, 2007.
In this episode, Light decides to write down the name of Maki on Death Note but nothing happened and get scared that she might direct the investigator to him. Later, Ryuk begins to pressure light so that he could get the eyes of Shinigami. Light reveals to Naomi that he's Kira and watches her as she walks away so that she could commit suicide. On the other hand, Watari revealed his true identity when they are in a meeting with the father of Light and other investigators. He then decides to give all the investigators special protective gadgets with clothing embodiment for protection purposes in case they come in contact with Kira. L sends Shuichi Aizawa, one of the detectives to the headquarters of the police.
Episode 8: Glare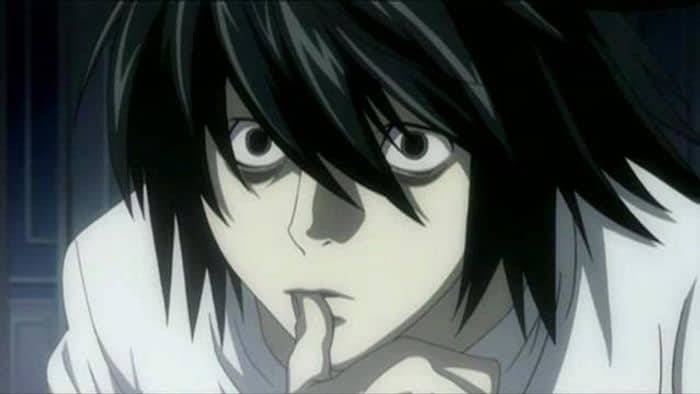 This episode was written by Toshiki Inoue and was directed by Makoto Bessho. The original version was aired on November 21st, 2006 while the English version was aired on December 8th, 2007.
L is about to discover Kira's identity. However, the disappearance of Misora makes L to write down all people who were last seen by the FBI agents when Penber died. He requested that the homes of those suspects must be installed with surveillance equipment- this includes the home of Soichiro Yagami son. Light realizes that he's being monitored through the cameras which are installed in his room. He decides to deceive the police that he is watching news using a portable television as he continues to kill all the criminals who are reported.
Episode 9: Encounter
This episode was written by Toshiki Inoue and was directed by Yukio Okazaki. The original version was aired in November 28tt 2006 while the English version was aired on December 15th, 2007.
The suspicions of L are minimized however he does not dismiss the there is a likelihood of Light being Kira. Due to this, he decides meeting him in person. Light notices an eccentric and mysterious student starting at him as he enters the college entrance exams. This student claims to be Hideki Ryuga. Light gets shocked since Hideki reveals himself to be L since there would be high suspicion in case L dies after meeting him. Therefore he decided to befriend him so that he could not kill him immediately. One of the best thing that he decided to get in touch with L so that he gets more information concerning the true identity of him for him to be able to monitor the police easily.
Episode 10: Doubt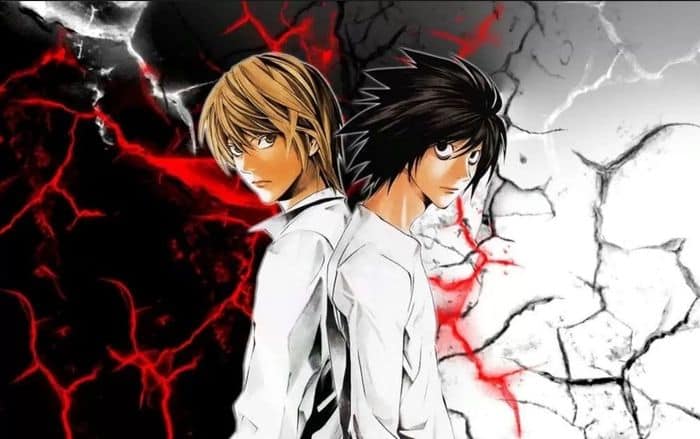 This episode was written by Toshiki Inoue and was directed by Yukio Okazaki. The original version was aired in November 28tt 2006 while the English version was aired on December 15th, 2007.
In a way of knowing the behavior of Light, L requests him if they can play tennis. L then asks Light questions about the Kira and requests if he can assist him in carrying out the investigations. Later they receive bad news that Light's father is hospitalized after suffering from a heart attack. Light assures his father of ensuring Kira is caught for the sufferings he has caused to him and then executed immediately. As they walk out L scrutinizes and confronts Light since he is still uncertain if he is not Kira. Light demands that he should be imprisoned for 1 month without Television so that he could prove he is innocent. Meanwhile, Sakura TV gets audio tapes about Kira's case from an anonymous individual who claims that he is Kira.
Episode 11: Assault
The team investigating Kira's case is interrupted by Watari when they are discussing Naomi Misora's disappearance. Meanwhile, Sakura TV broadcasts an audiotape which is probably from Kira. L issues command for the broadcast to be stopped, to limit Kira from getting support from the public. As one of the investigators ( Hirokazu Ukita) makes a trip to Sakura TV he dies mysteriously just in front of the TV station. Since at this moment Light was watching the news from his room he decides that it will be good if he involves himself in Investigations so that he knows more about the second Kira and L.
Episode 12: Love
In this episode, Light gets an opportunity of meeting the detective together with the detectives. This meeting was meant to test the analytical skills of Light as he was told by L to listen to the recordings confiscated by the team to know the voice of the reader. Through this way, L concludes that it's not possible for Light to be Kira. The recordings made by Light and L are then broadcasted to trick the second Kira( Misa Amane) so that she could reply. Misa then reveals some of the details of the vital details about Shinigami and Death Note which makes Light to panic. Misa goes ahead in demanding the first Kira to meet her in prison with the investigation team formulating a plan.
Episode 13: Confession
Two detectives by the name Light volunteer and touta Matuda are required to visit Aoyama so that they could do investigations as the date mentioned in a journal entry. Light wishes to know who the second Kira is, he gathers a group of his friends so that they could walk together. Since Misa has Shinigami eyes she finds that Light is Kira since she is not able to see his lifespan. Later Misa tells the investigators that she has found the real Kira. Misa ignores all the threats and explains to Light that she was able to track him since she loved him very much.
Episode 14: Friend
Misa is introduced to Ryulk by Light so that they can discuss how they can eliminate L. Light takes the advantage that Misa loves him and decides that he can use her in misleading L as he strength is a plan of having a better world. However, Misa threatens to write Light down in her Death Note in case her life is compromised. L is challenged by the second Kira as he concludes that the second Kira might have met with the first Kira and both of them might be working to achieve a common goal.
Episode 15: Wager
Since L gets scared of being murdered he demands that if he dies then L must be arrested. L and Light meet outside the college and they are frustrated when Misa appears ad they are conversing. After a few minutes when she leaves Light receives shocking news that she might be arrested for being suspected to be the second Kira.L issues commands for Misa to be sorted so that she could reveal the vital information about the second Kira.
Episode 16: Decision
Light decides to tell L that he thinks he might be Kira and would like to be confined. Soichiro Yagami, Light's father believes that this can be a good idea as he would get to understand him more. Light comes up with a plan where he tells that he deny the ownership of Death Note as he is monitored by L. When Light has imprisoned the execution of Kira reduce as L becomes more suspicious. Light takes this opportunity in giving the Death Note as be believes that he will lose the memory of being a Kira. The change of behavior by Light puzzles L as he becomes desperate. Kira executions resume making L to be confused.
Episode 17: Execution
In an attempt to determine if Misa and Light might be the two Kira. Soichiro and L decide to play a game where Light's father tries to kill his son and himself. After seeing the reactions of Misa and Light, L announces that he has stopped suspecting them of being Kira. Later Misa is released as Light continues to work on the case. The headquarters of the investigation team is moved into an anew building within the city by Watari and L.