Common Qualities of Successful YouTube Channels
Views: 1257
Read Time:
7 Minute, 37 Second
It's been 15 years since YouTube was launched back in February 2005. It has come a long way since then, from being a new website with a handful of random home videos to the biggest video-sharing platform in the world that has launched thousands of careers.
YouTube has forever changed the way we consume video content, and along the way, it has attracted a new generation of video creators. These are YouTubers or YouTube channels that regularly put out niche videos for their audience. If you monetize your channel, you can even earn plenty of money doing so.
The key is to increase the number of YouTube subscribers your account has, so that you gain more views on your videos. The competition can be tough, especially for new channels that have just started out recently, mostly because there are plenty of established channels with a huge audience making lots of money. But this doesn't mean it is impossible to break through, gain real YouTube subscribers, and grow your channel.
To help you with your growth, there are great YouTube marketing companies out there, such as SubPals. These are expert YouTube marketing teams that have helped many YouTubers make the most of their channels.
The great thing about them is that they help you gain real YouTube subscribers and not bots, thus giving you the opportunity to engage with real people who are likely to be interested in your video content.
Which qualities do successful YouTube channels have in common?
Apart from the work put in by your YouTube marketing company, it is critical that you also put in some effort of your own to ensure that your channel grows, and that your YouTube views increase consistently.
In fact, the effort that you put in is extremely significant since you are the one creating your videos after all. You are the person behind the screen, ensuring that your YouTube subscribers are engaged with the content you deliver.
To help you out and make your work a little easier for you, we have compiled the most common qualities that successful YouTube channels share.
Having a niche with a clearly defined audience
The first thing you should check off on your to-do list for a successful YouTube channel is having a niche. This means a specific area or field of interest that all your videos will be focused on. For example, your niche could be cooking, fashion, gaming, music, and so on. Pick an area that you are passionate about or something you are good in, and make sure that you are educated enough to share your knowledge or talent with your audience.
Knowing your niche will help you have a clear idea of who your target audience is, which is essential for YouTube growth. This allows you to tailor your content accordingly.
Offering a unique angle
Now that you have a niche and your target audience is defined, you need to find a way to make your videos stand out from the rest. In other words, you need to find a unique angle for your videos so that they offer a unique selling point.
For example, if you have a fashion channel, instead of simply showing your outfits, a good way to make your videos stand out and increase your YouTube views is to share useful and actionable tips and tricks on how to style everyday outfits. This is something that your audience will appreciate, thus earning you more YouTube subscribers.
Quality content
It is important that you never compromise on the quality of the video content you put out. This is in regard to the idea of the video, how you execute it, or in other words, production, as well as the post-production. Successful YouTube channels have high-quality videos that deliver value to their viewers.
An often-neglected quotient is the audio. If your video has terrible audio that can hardly be heard, it fails to deliver any value to the viewers. Especially in videos where you are imparting important information to viewers, such as cooking videos, how-to videos, etc., it is important to ensure that audio is great.
Content for new subscribers and loyal followers
As you experience growth and start to gain more and more real YouTube subscribers, it is important that your content grows too. You need to create content for both new subscribers and those who are already following you loyally.
In the early days of your channel, it is smarter to focus on creating video content that is aimed at attracting new subscribers. Then, as you start to gain momentum and your channel has grown considerably, you may want to shift your focus on putting out videos which are aimed at retaining the subscribers that you already have. This is because it is more difficult to keep a loyal subscriber happy and entertained than it is to gain a new subscriber.
End card in all videos
It is important that you end all your videos on a strong and memorable note, and a simple yet effective way to do this is by having an end card in every video you share. These are slides that turn up at the end of each of your videos. They may contain your channel logo, provide links to other videos of yours, or contain familiar CTAs such as "Watch more" or "Like, Comment and Subscribe".
With a great end card, you can really see your hard work materialize. It can boost engagement from viewers, encourage more YouTube views, and/or help you earn more subscribers.
SEO optimized titles and descriptions
While your video content matters greatly, the texts that go along with it are equally important for channel growth. These include your video titles and descriptions. This is because at its core, YouTube is a search engine, and it finds videos based on text. People find your videos by searching for keywords related to what your video is about, which is exactly why your title and description must be SEO optimized.
Make sure to include primary keywords related to your video in your texts, but remember not to make it sound spammy or like clickbait.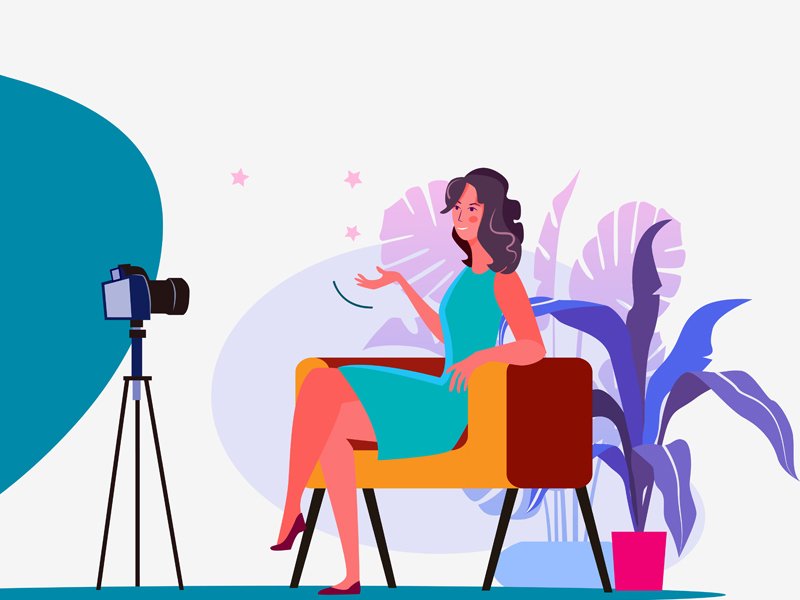 Quality editing
The importance of quality editing cannot be stressed enough. If you are starting a YouTube channel, one of the best things you could do for the growth of your channel is to learn how to edit properly or hire a professional video editor to do the work for you.
Even if your idea for the video is great and you have used a great camera for shooting, the editing can really make or break your video. Besides, unique styles of editing that stands out from other videos in your niche attract new YouTube subscribers and turn your videos into aesthetically-pleasing visual content.
High engagement with viewers
Successful YouTubers interact with their viewers regularly, whether it is a simple liking of comments or replying to their comments. This shows that you appreciate your subscribers and that you want to keep them engaged at all times.
Another great way to engage with viewers is to be active on other social media channels such as Instagram and Twitter, where it's easier for you to engage in fun and creative ways with your audience.
Posting consistently
One of the most common mistakes that early YouTubers make is not being consistent in their uploads. Posting videos at regular intervals is essential so that you can experience consistent channel growth. Make sure to follow a schedule for yourself, where you upload videos once or twice every week, maybe every Tuesday and Saturday, whichever works best for you. What matters most is that you provide your subscribers with quality content at regular intervals.
To set your posting schedule, you have to first know your procedure for video creation. How long does it take you to conceptualize, get to work and shoot, and then edit? Being aware of your timeline is essential.
Delivering an entertainment value
Finally, if you want to consistently gain real YouTube subscribers and increase your video views, you need to ensure that your videos don't just impart useful information, but also deliver an entertainment value. After all, most people come to YouTube to entertain themselves. It's no wonder that the most successful YouTube channels are those that are able to incorporate an element of fun and entertainment into their content.
This doesn't mean that your videos should only be about gags and parodies. There are ways to make your content fun and entertaining without while still remaining true to your niche. Put yourself in the shoes of your viewers and find ways to make your videos fun and engaging to watch without compromising on its integrity and intent.
YouTube has become a launching pad for international stars, and if you too want to make the most of the platform and gain millions of YouTube views, these tips that we discussed above will surely help you out. Understand that there is no such thing as overnight success, and finding your groove takes time, hard work, consistency, and patience.